Get in Touch
James is exclusively represented by IllustrationX worldwide.
Commissions: hello@illustrationx.com
Direct: james@jamesgrover.com
@jamesgroverillustration
@jg_illustration
@jamesgroverillustration
×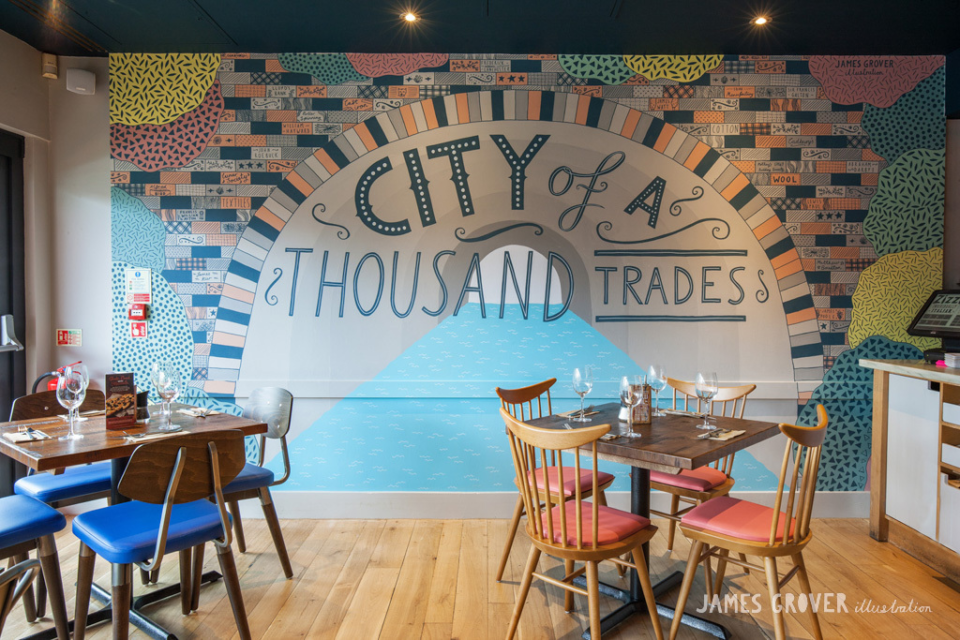 City of a Thousand Trades Mural
Client: Zizzi Restaurants
Senior Design Manager: Holly Paine
A mural for Zizzi in the Mailbox area, based on the rich history of manufacturing and industry in Birmingham. An important part of the output of the city was the canal, which the design is based on, along with 'city of a thousand trades' which was what Birmingham was often referred to at the peak of its industry.

The work was produced on-site entirely by hand using acrylic and emulsion.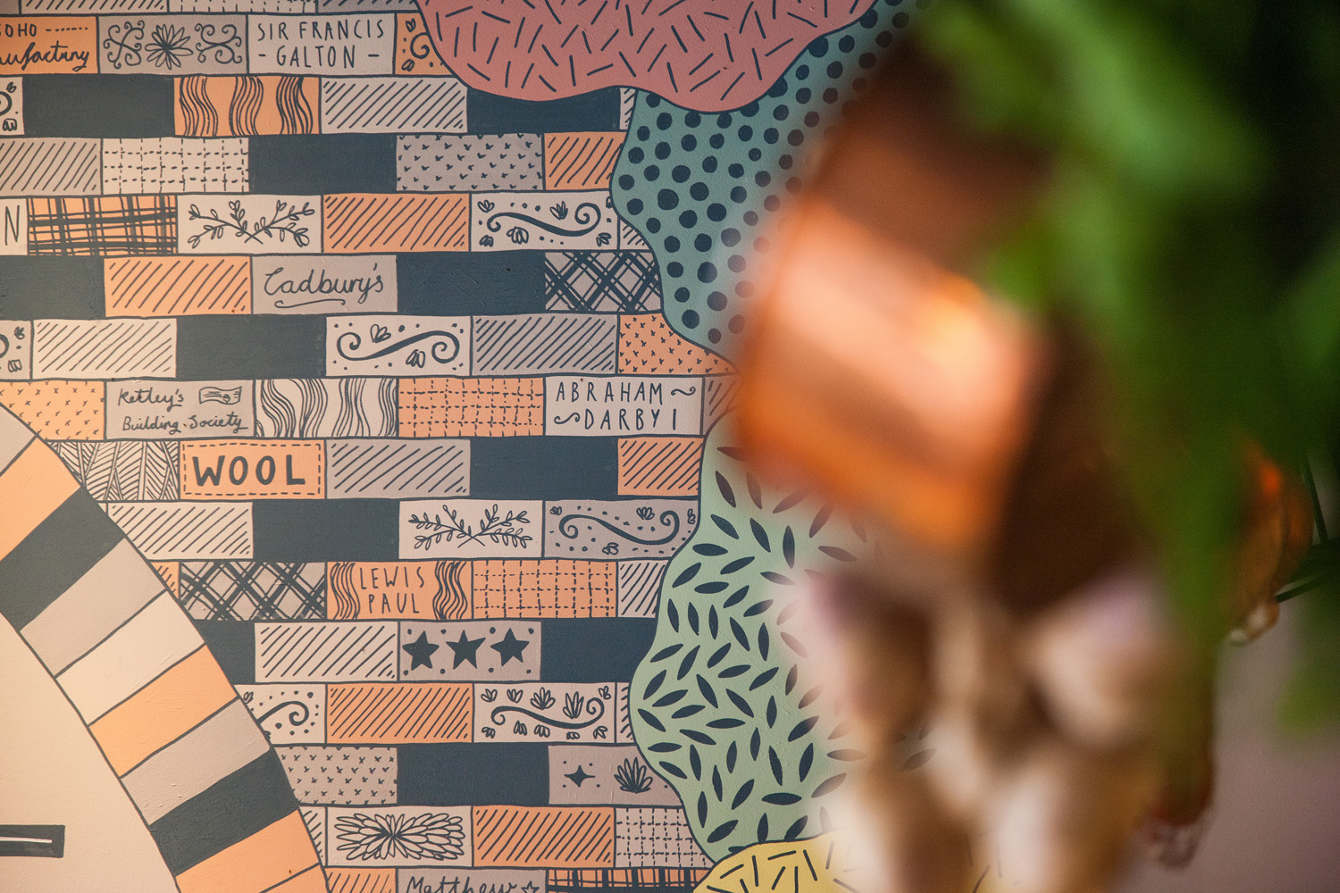 Get in Touch