Get in Touch
James is exclusively represented by IllustrationX worldwide.
Commissions: hello@illustrationx.com
Direct: james@jamesgrover.com
@jamesgroverillustration
@jg_illustration
@jamesgroverillustration
×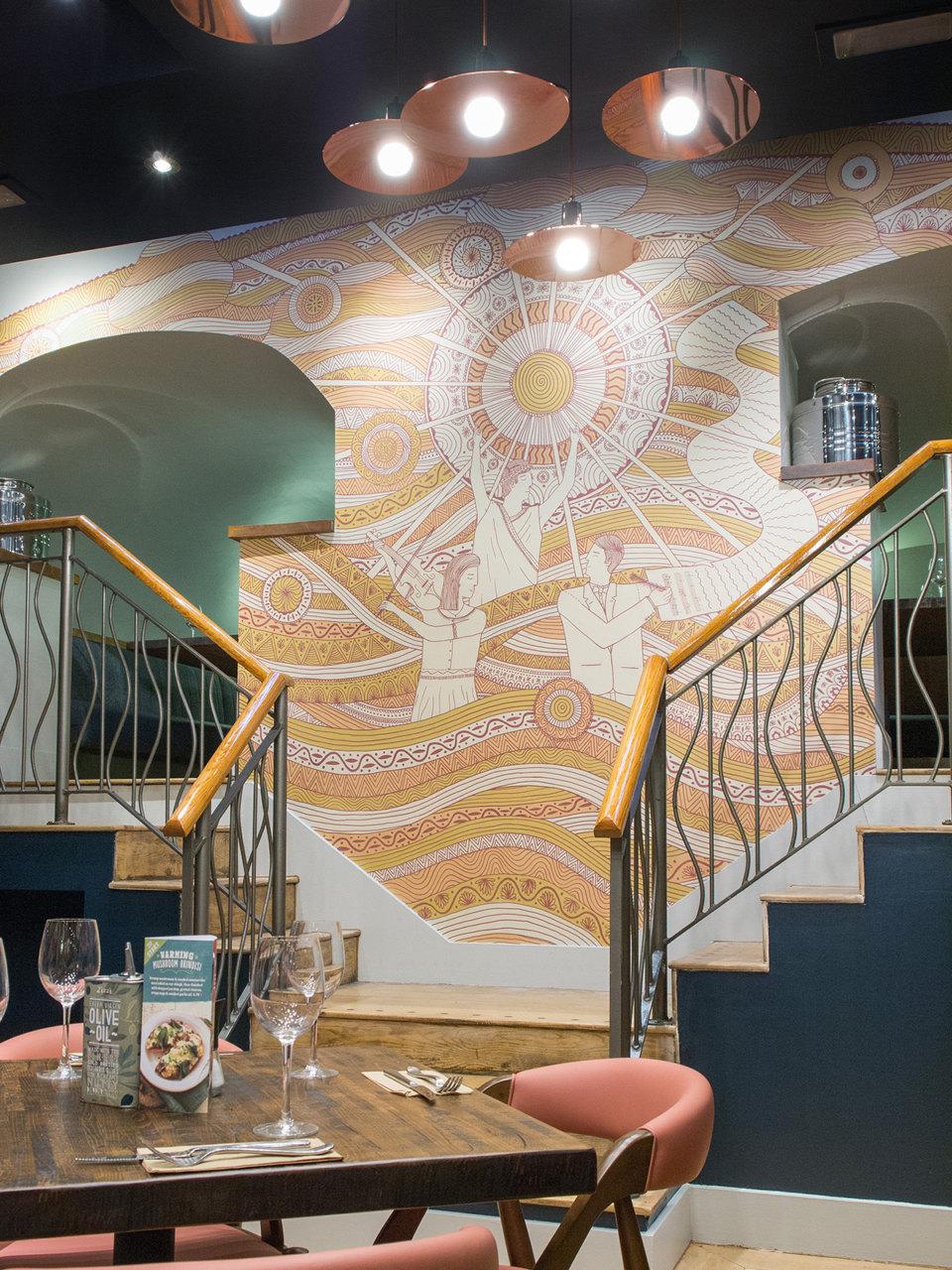 Wigmore Hall Mural
Client: Zizzi Restaurants
:
A mural drawn for Zizzi Restaurants in the London site at Wigmore, just off Oxford Street. Just down the road is the famous Wigmore Hall which is a venue for chamber music, boasting some of the best acoustics in Europe. Above the stage there is a cupola depicting the 'soul of music'. The mural is loosely based on this concept and designed to best fit the space in the restaurant.
The work was produced on-site entirely by hand over 5 days using acrylic and emulsion.
Get in Touch